It was a brisk sunny afternoon in October, 2015. Amid the incessant stream of traffic in downtown Shanghai, the 755-meter-long Dongtai Road, a pedestrian lane, seemed quieter than the surrounding streets.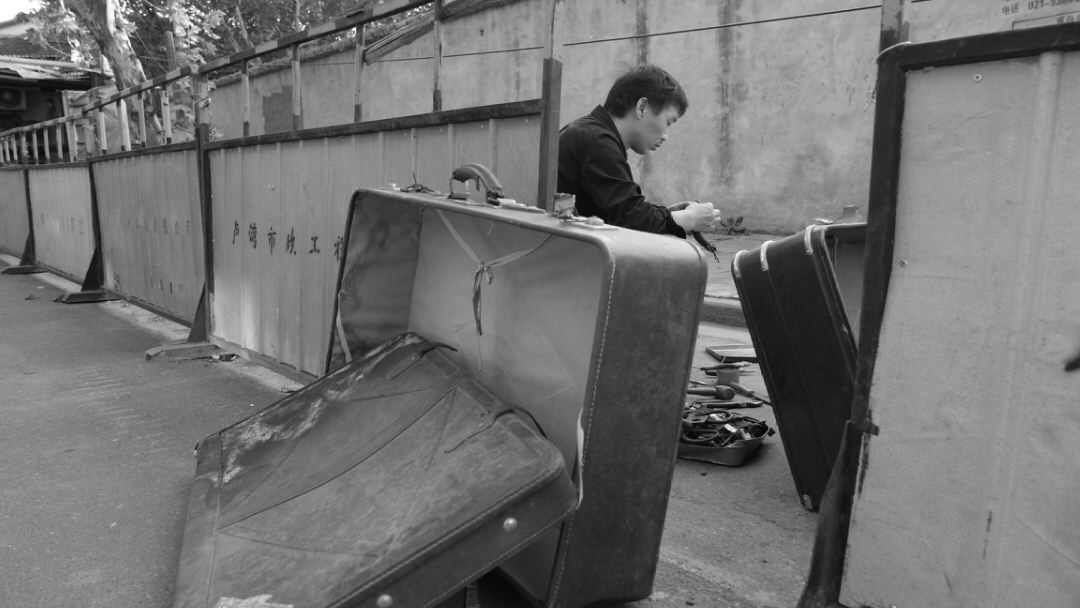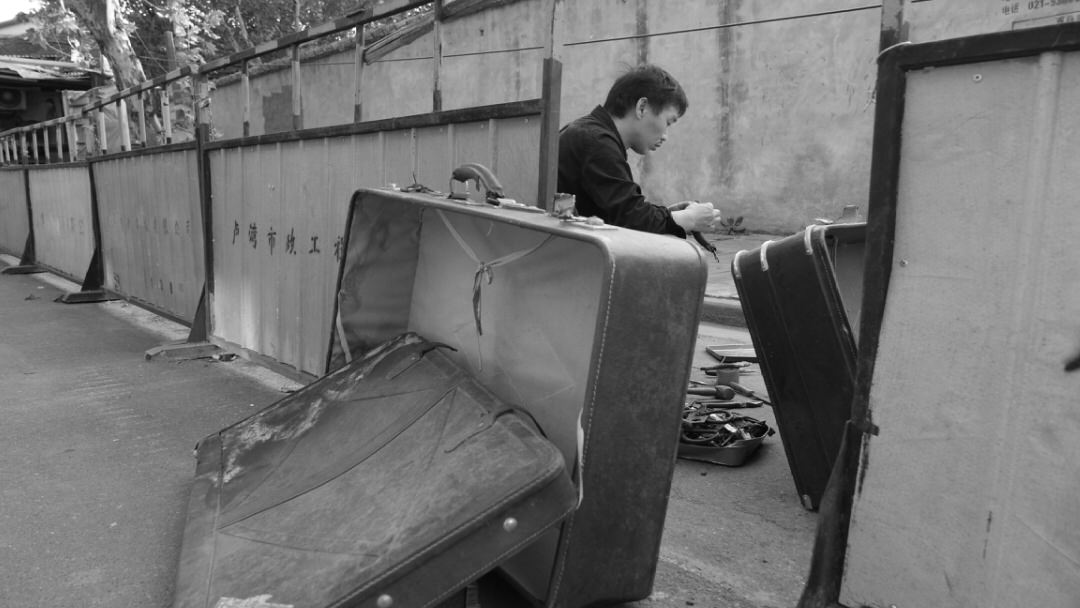 A solitary man was fixing the handles, clasps and zippers on two care-worn suitcases. As he deftly switched between using pliers and tweezers from a tool bag, he pondered if these might be his last sale of second-hand goods on this once-thriving antique haven.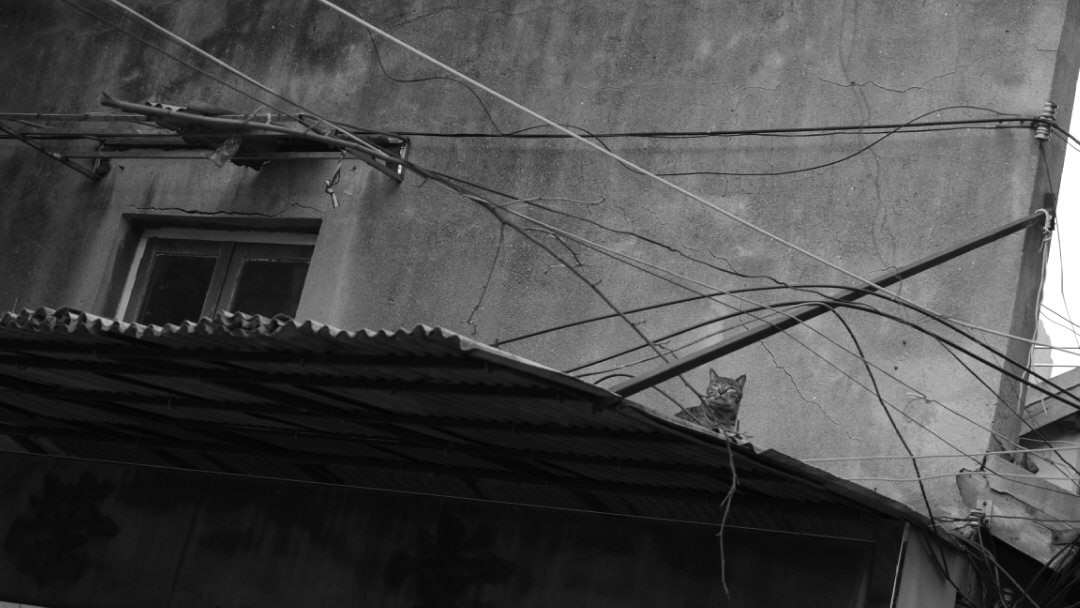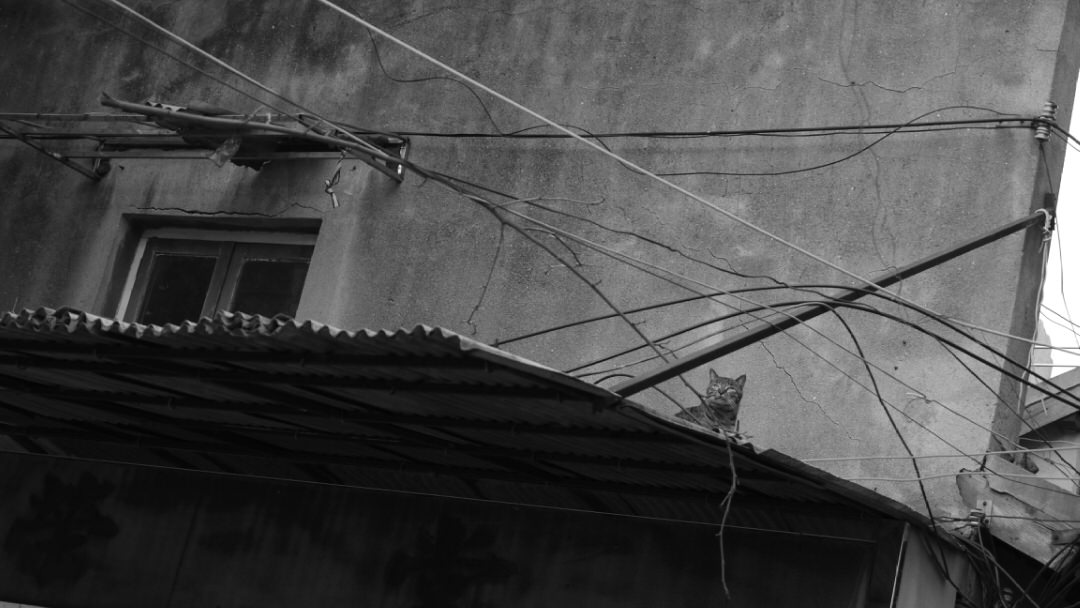 The clattering of nearby demolition crews woke a stray tabby cat from its afternoon nap. The tin shack's rooftop had recently become the safest remaining shelter in this rapidly-disappearing neighborhood block.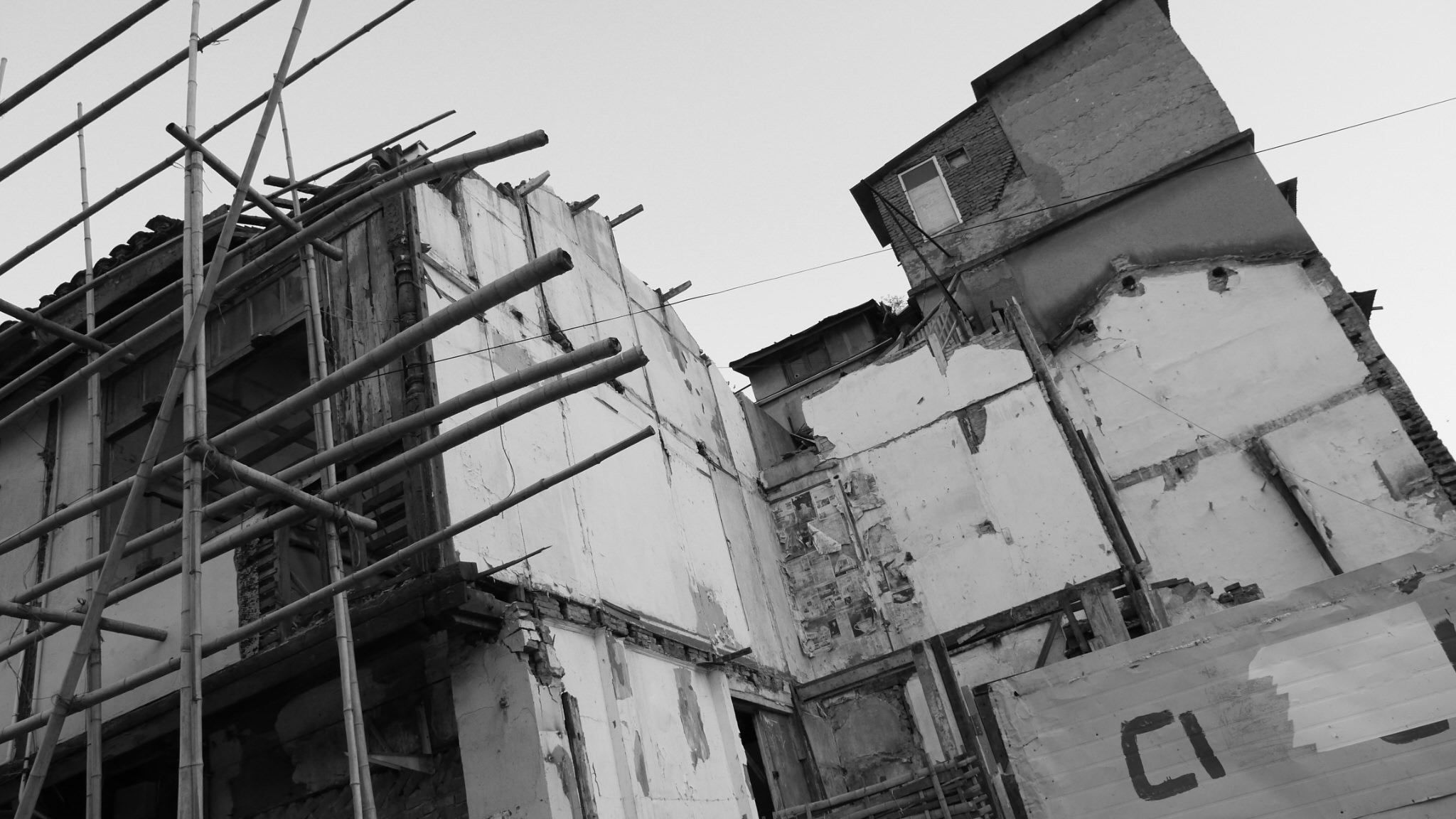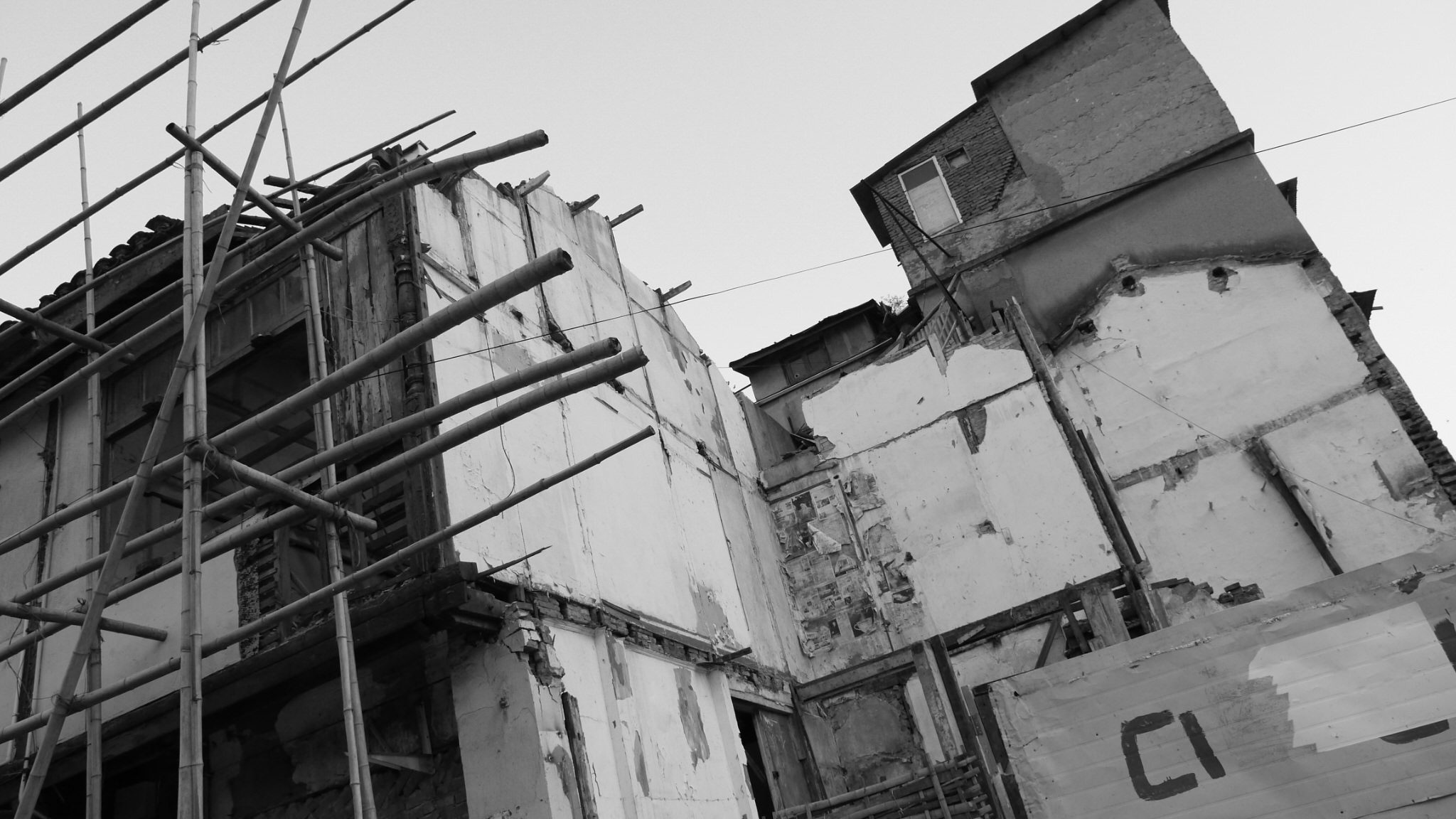 A property giant bought this prime land that once contained a world-renowned antique- and flea-market district covering not just Dongtai Lu but encompassed the adjacent streets as well.
The market used to be flooded with tourists from around China and from all over the world, and more than 100 antique store owners. They aggressively bargained for sales of antiques or reproduction items ranging from an ancient porcelain to Mao Tse-Tung's little red book.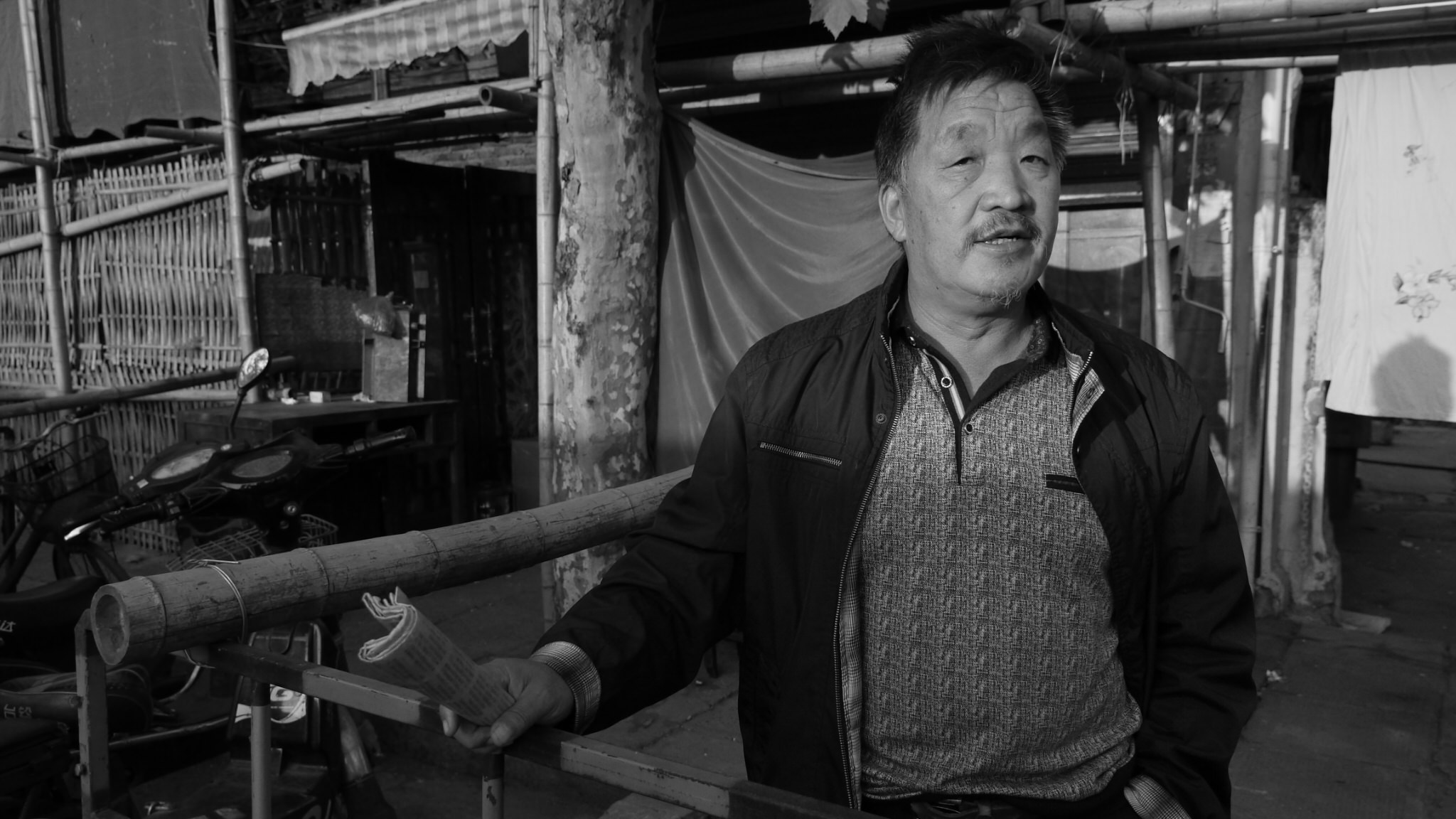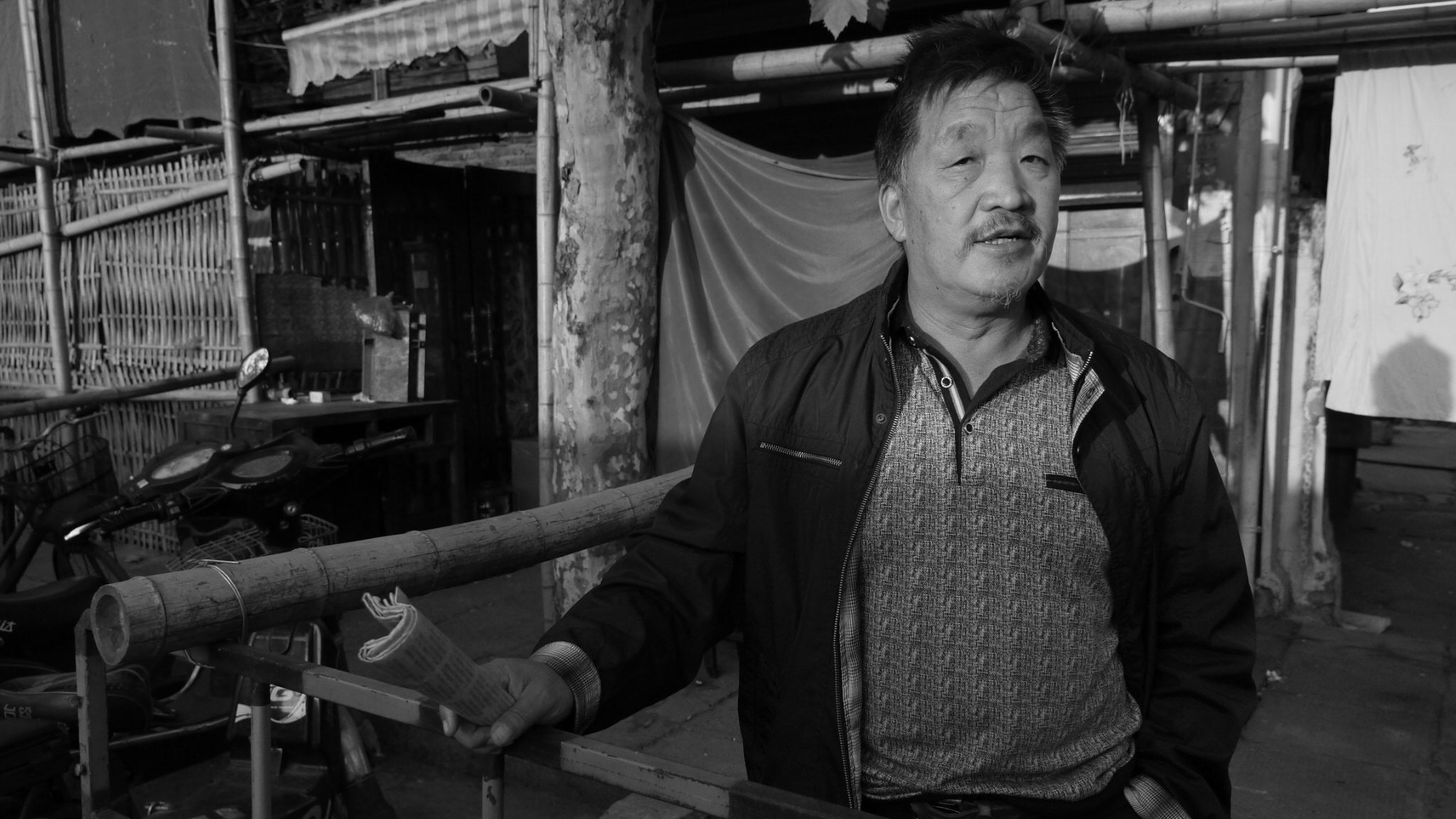 A middle-aged former antique dealer wandered on the street, strolling past the seeming endless row of vacant stalls and empty shops. In his hand, he held a local newspaper which reported the latest urban development of this city.
Most of antique dealers had accepted compensation fees and moved out by June. He contemplated doing the same thing and returning to his hometown in Anhui province.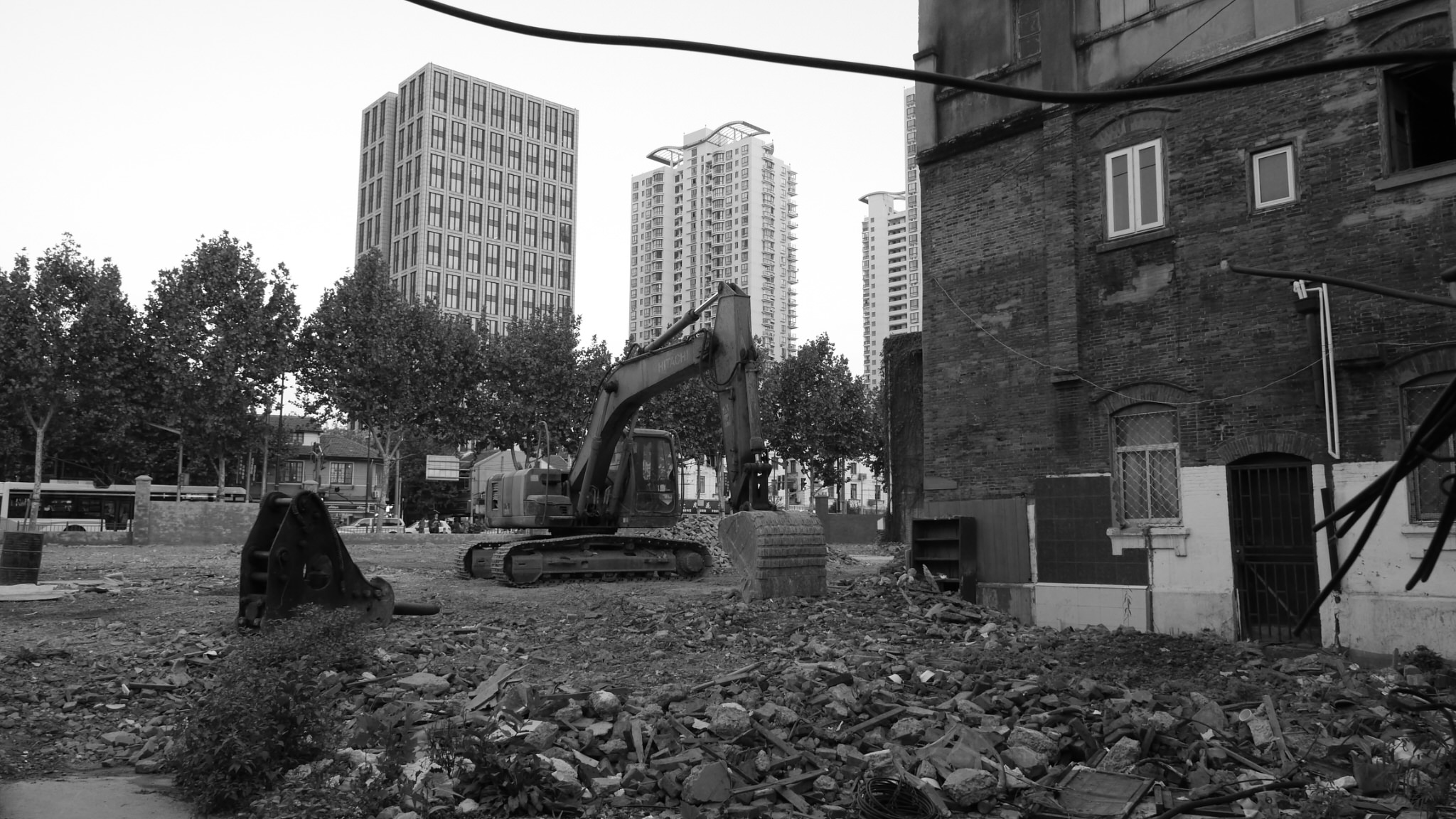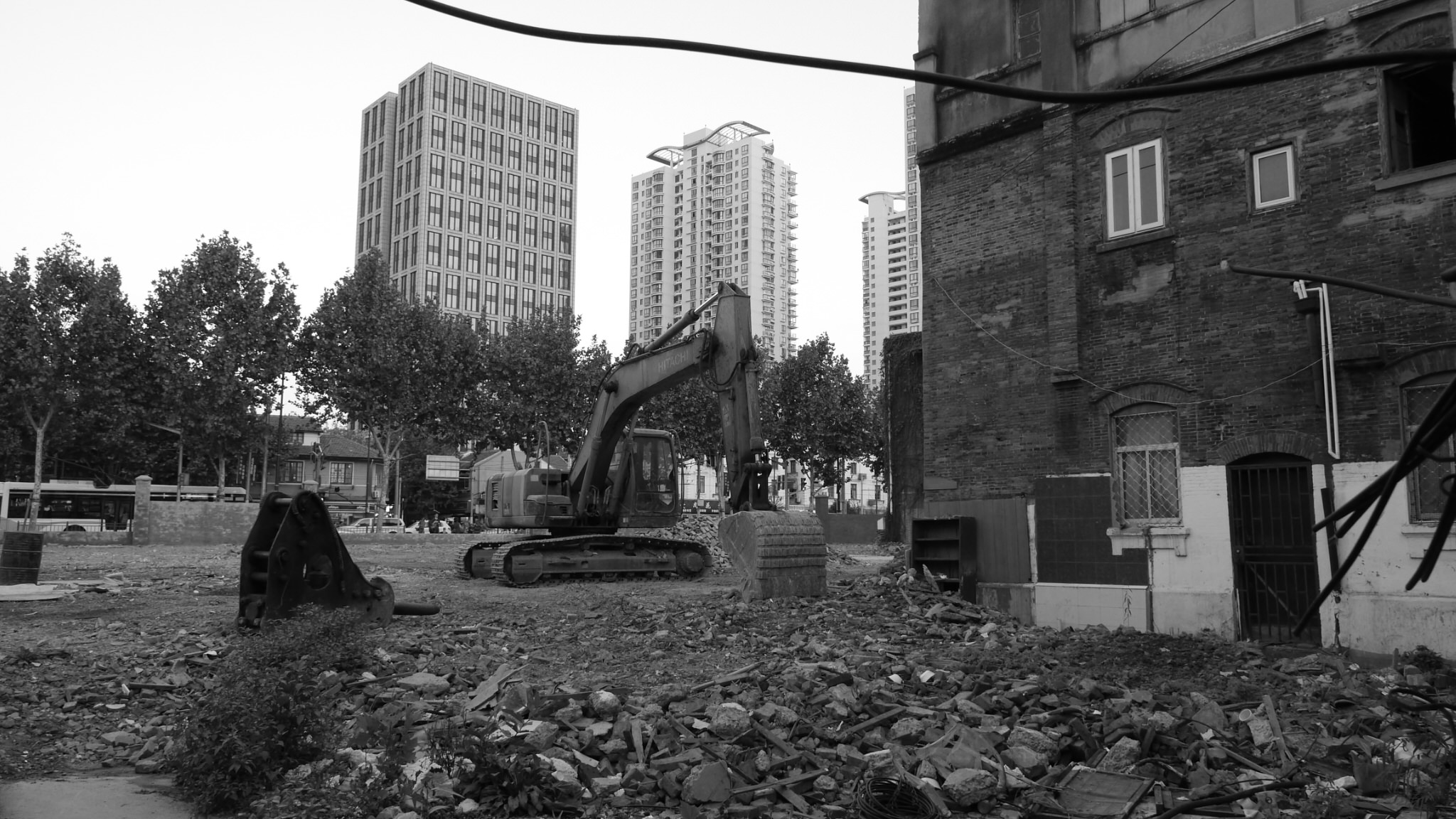 The sounds of suitcase repairs, the strolling vendor and the cat's meow were drowned by an excavator starting its engine, sending a plume of diesel exhaust skyward.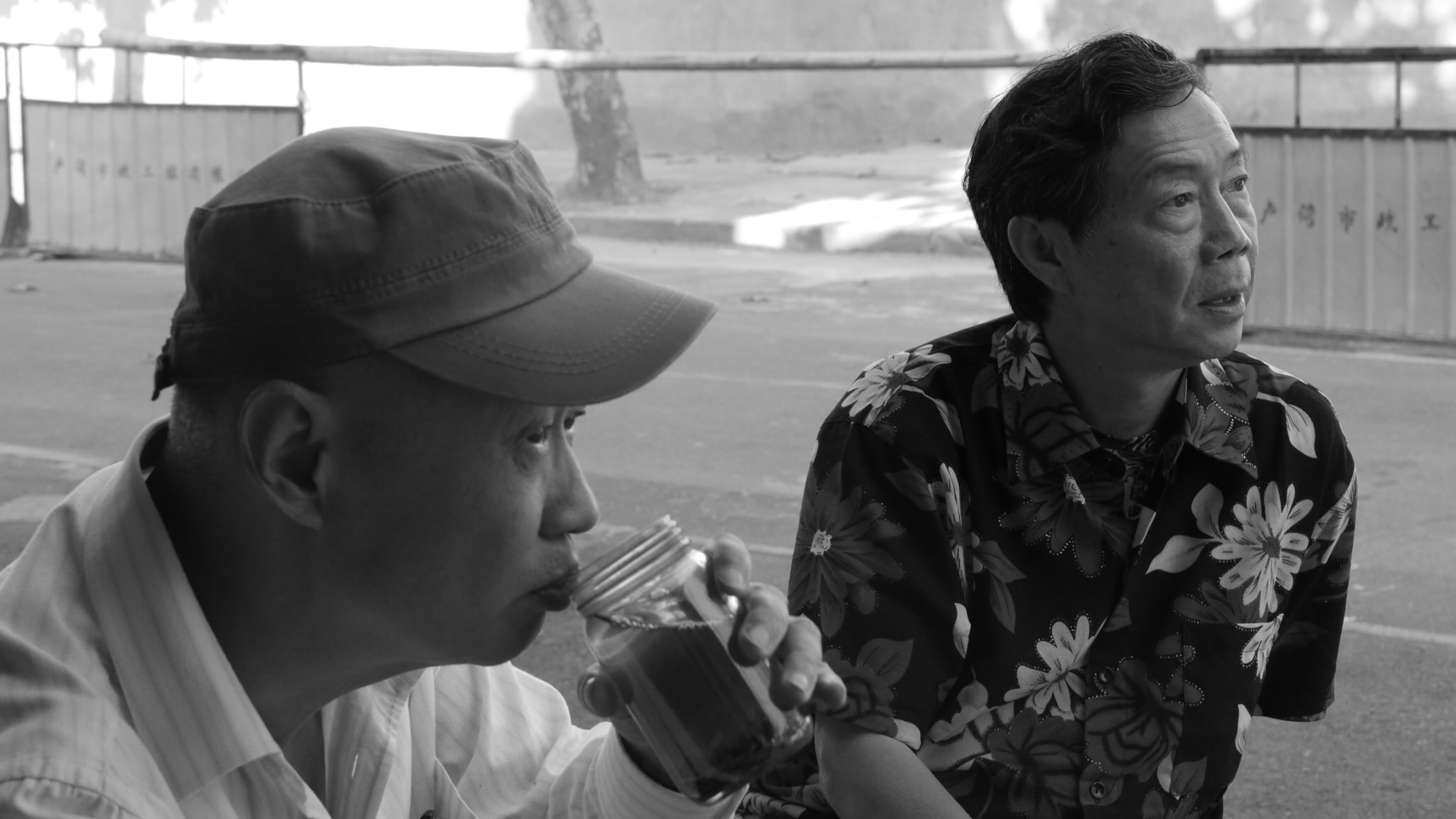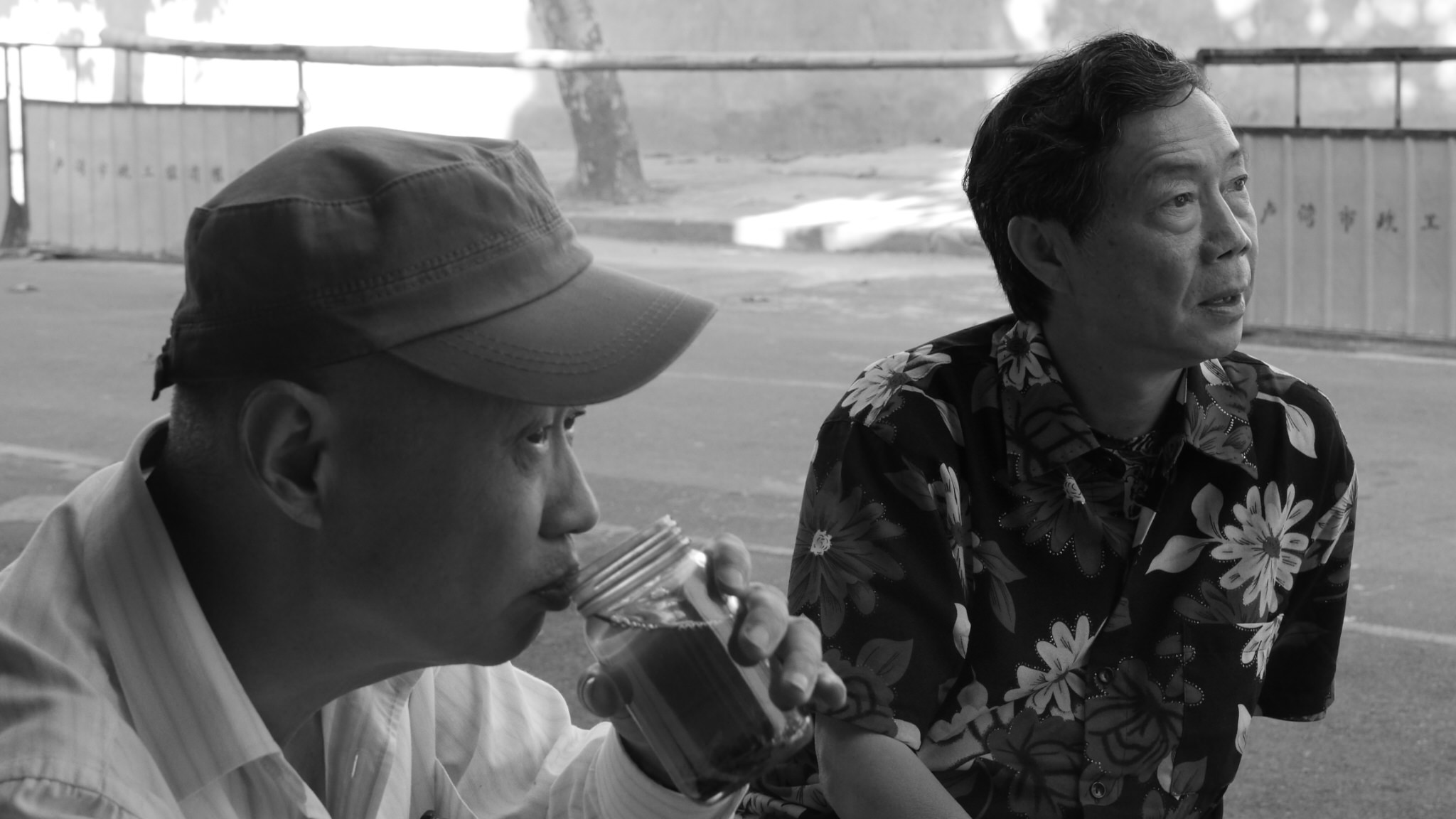 Avid antique dealers Mr. Yang (right) and Mr. Du (left) stared bleakly at the vanishing world that had nearly been a second home to them over the past two decades.
They spoke in subdued and gentle tones with recollections of times past, commenting on the pace of change or alternately, they shared long glances that communicated without words. While Du sipped home-brewed tea from a glass jug, itself almost an antique, Yang gently sighed.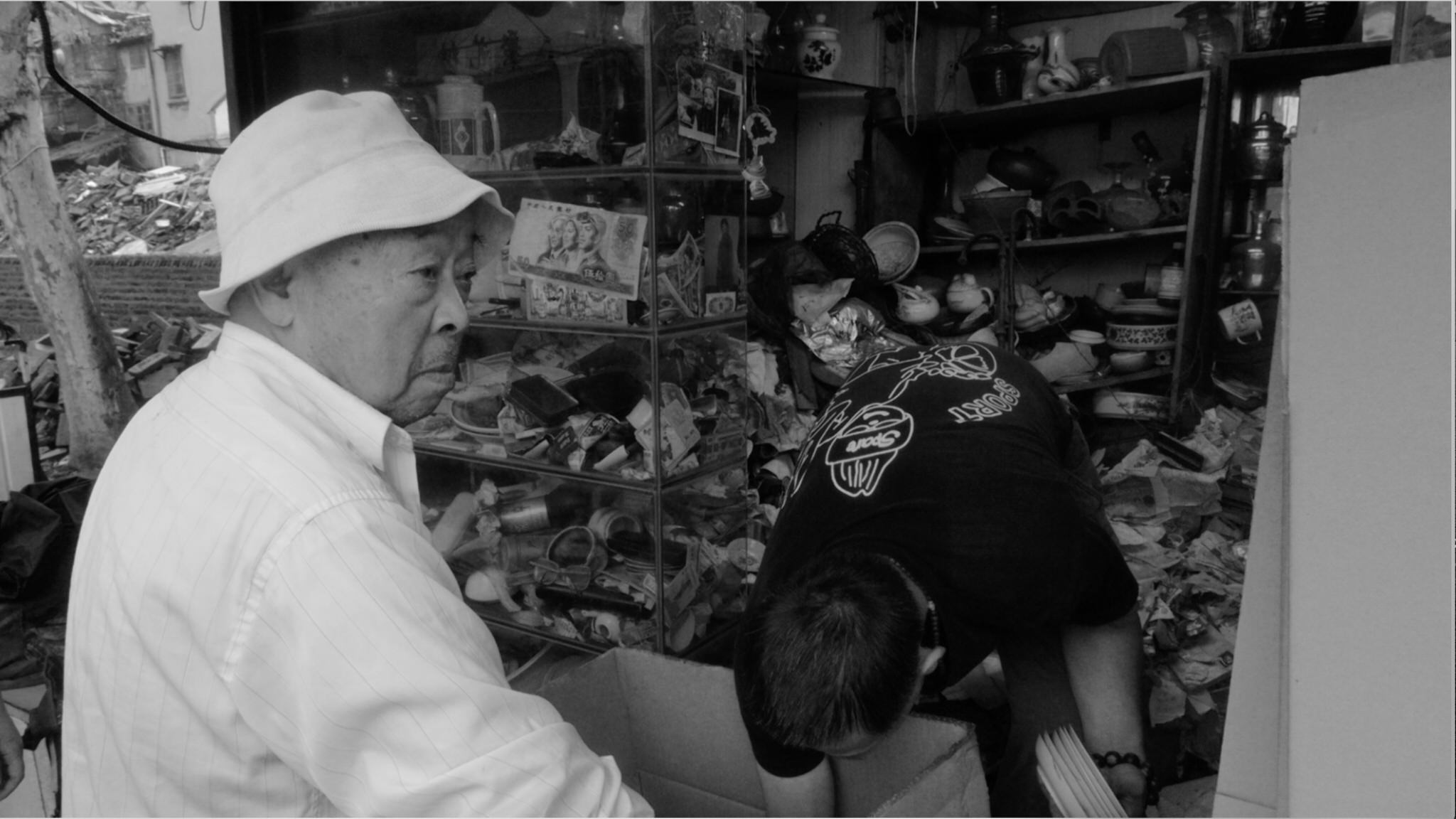 The sound of something shattering made them recall a day three months earlier, when many shop owners, including their close friend Mr. Ma, made their exodus from the antique street.
On this final day, he and his family faced the monumental task of sorting through and packing up thousands of items he had carefully collected from homes in the nearby neighborhoods.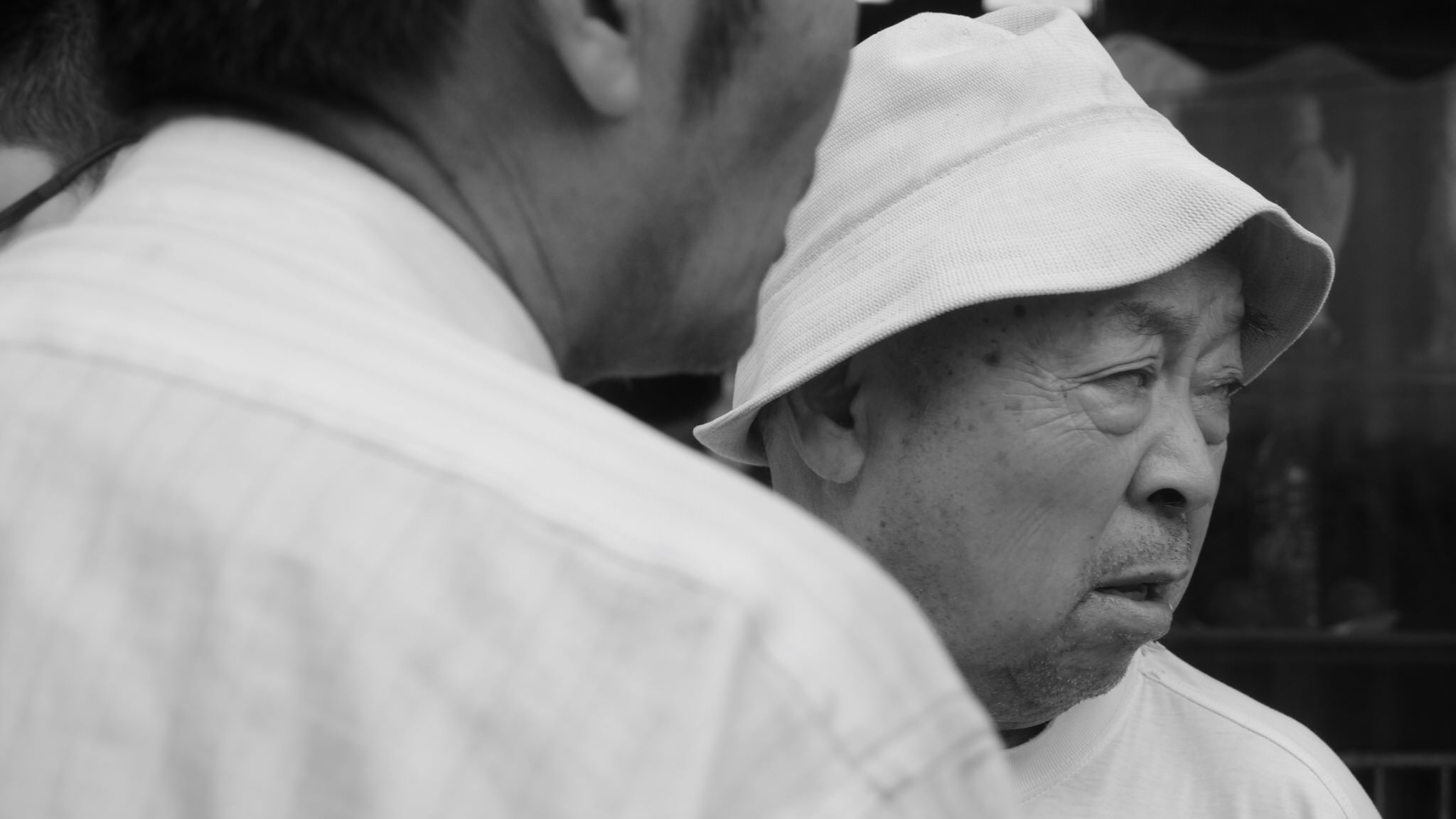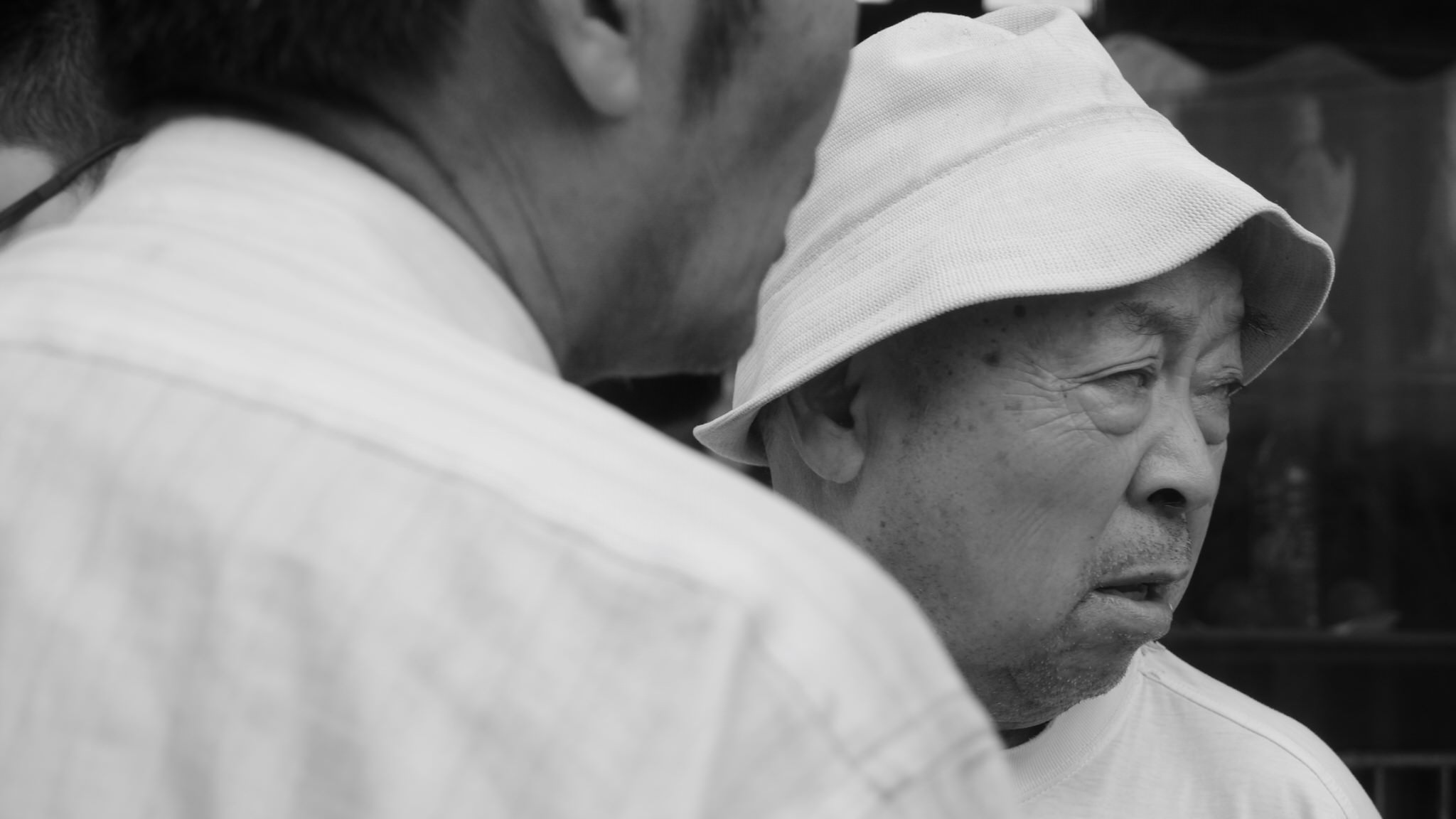 Many of these items that Ma treasured were regarded as worthless by his family, who tossed them upon a trash heap.
As some discarded ceramics shattered on the ground, the gentle octogenarian became cross and lost his temper as he clashed with his families' harsh judgments.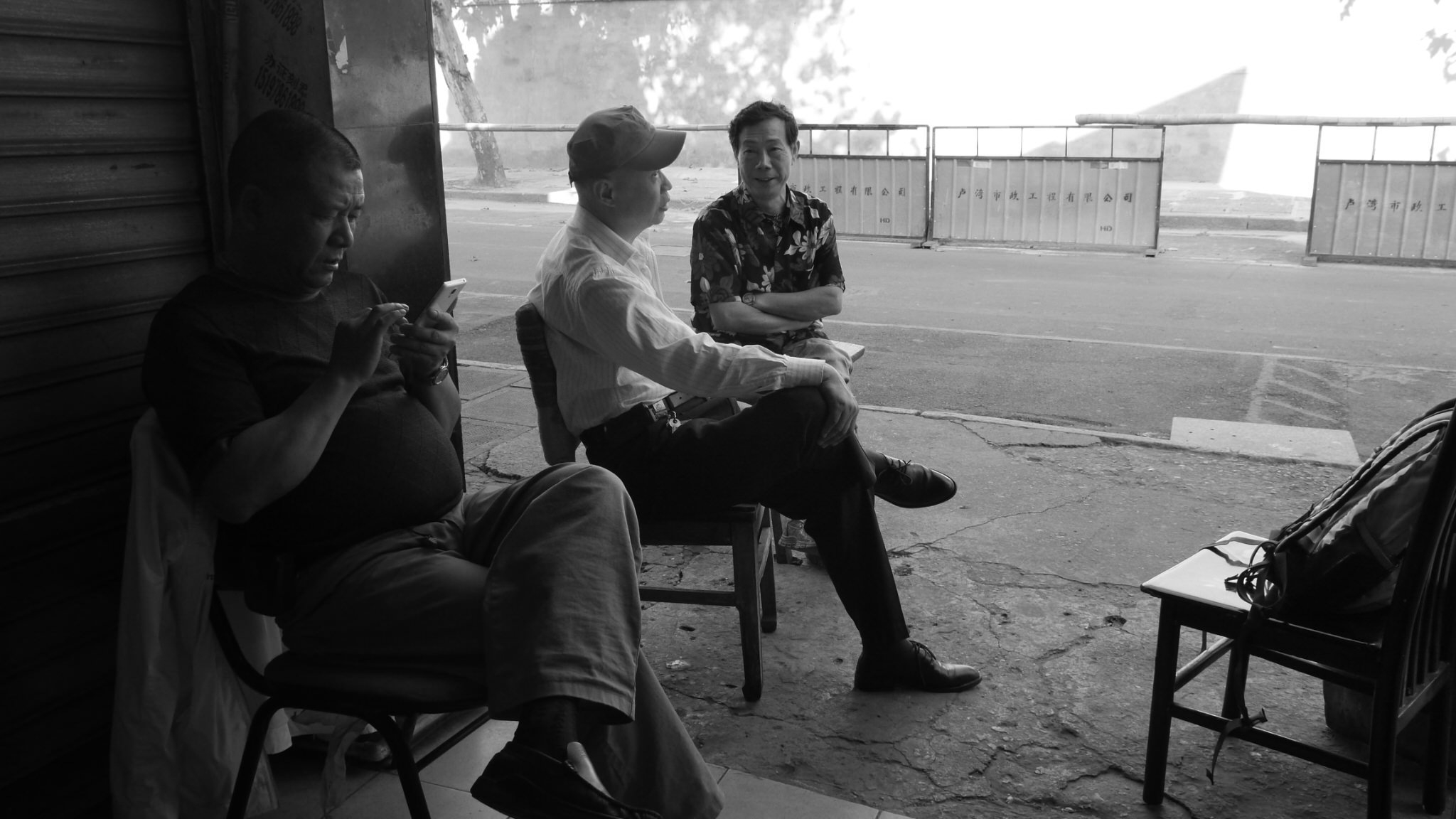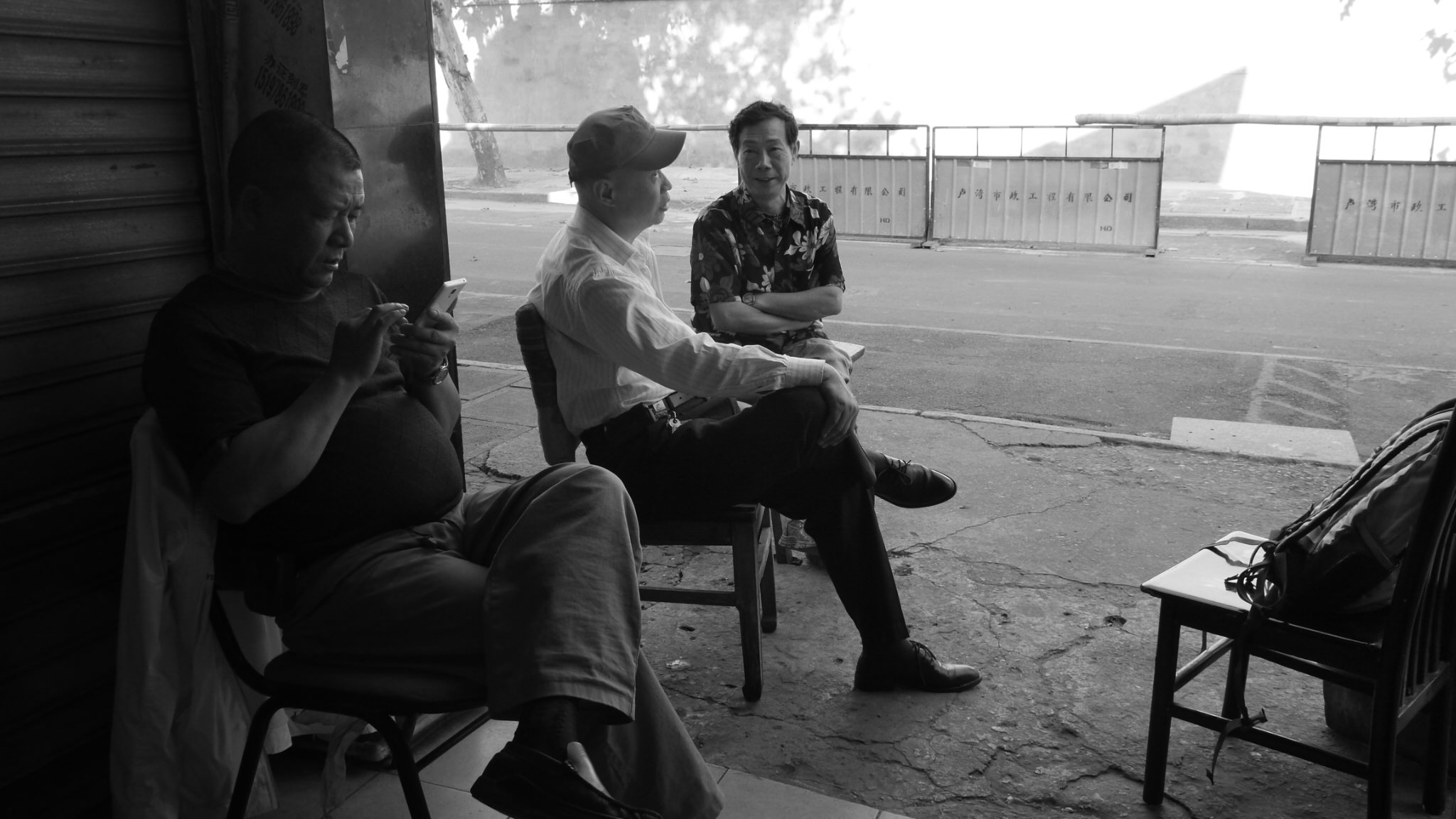 Yang quipped that they might become grumpy like Ma in their old age and Du pointed out the difficulty folks like them already have in communicating with younger generations.
While they were immersed in pondering the future, another dealer intently typed on the keypad of his smart phone. He seemed untouched by the sights and sounds or the brisk breeze of the autumn afternoon.
Creativity statement:
Facing the information age, we have warped our lives into those small boxes on the screens of phones that we call apps. Even as they make us more connected, we also feel our existence becomes more cluttered and isolated.
I discovered photographing displays a certain power of amplifying single moments that otherwise will be lost to the rapid flow of time. My aspiration is to preserve and shed light on sincere moments and human interactions.
Photo & Storytelling by: Jude Jiang, jiangwenjude@icloud.com
Editing by: Richard Trombly, richard@trombly.com