A film review of Wheel of Fortune and Fantasy.
Art-house movies, made primarily for aesthetic reasons, enjoy the privilege of not following mainstream narrative formulas. Much of the Asian arthouse fare centers on family drama as low-budget vehicles to gain international film festival attention. Ryusuke Hamaguchi's tenth work is an exception to this trend.
Shedding light on the impact of chance encounters, the 2021 Japanese drama, Wheel of Fortune and Fantasy (偶然與想像 ), weaves an anthological tapestry of tales encompassing a love triangle, a failed seduction and a romantic encounter that results from a misunderstanding.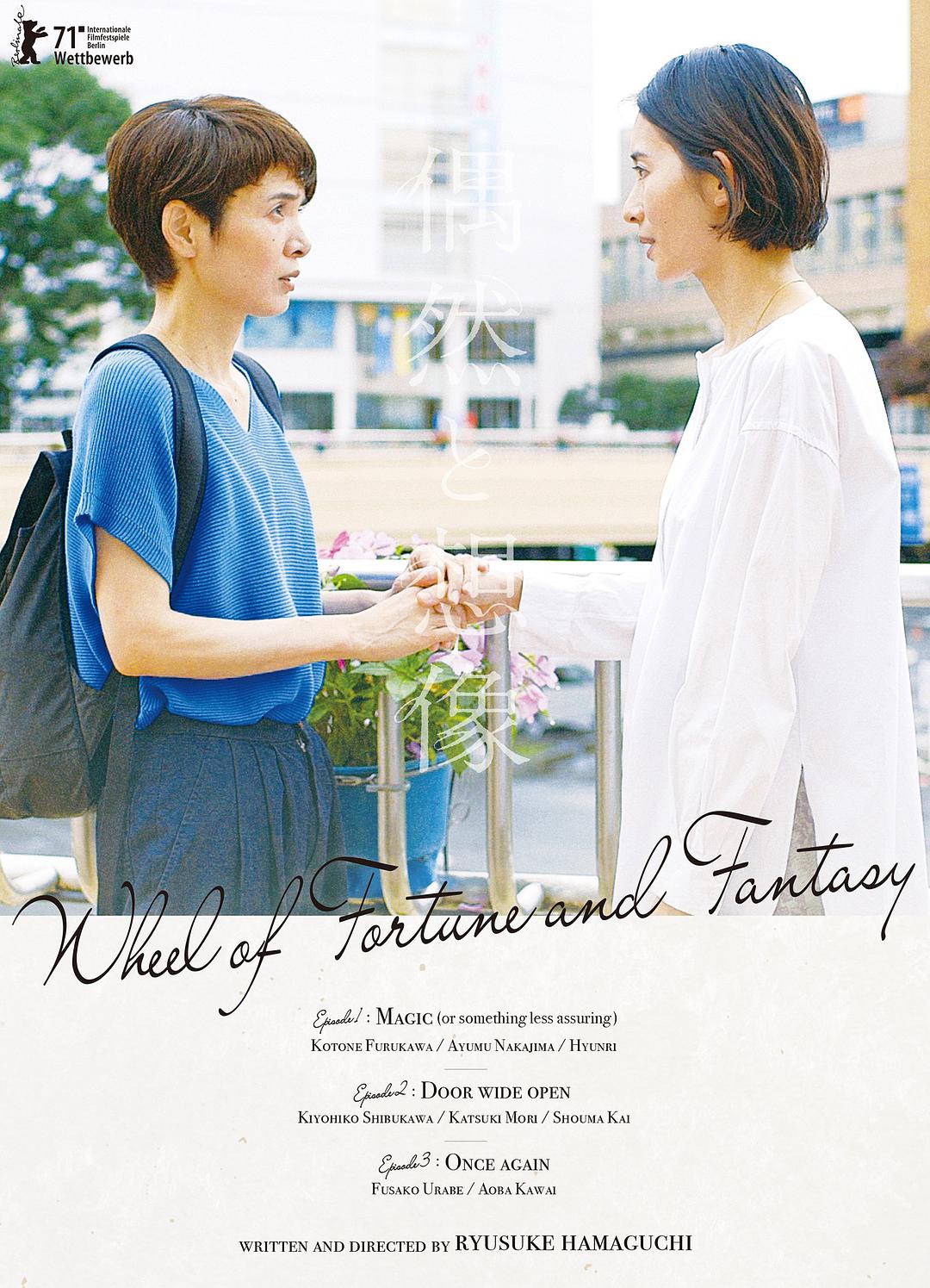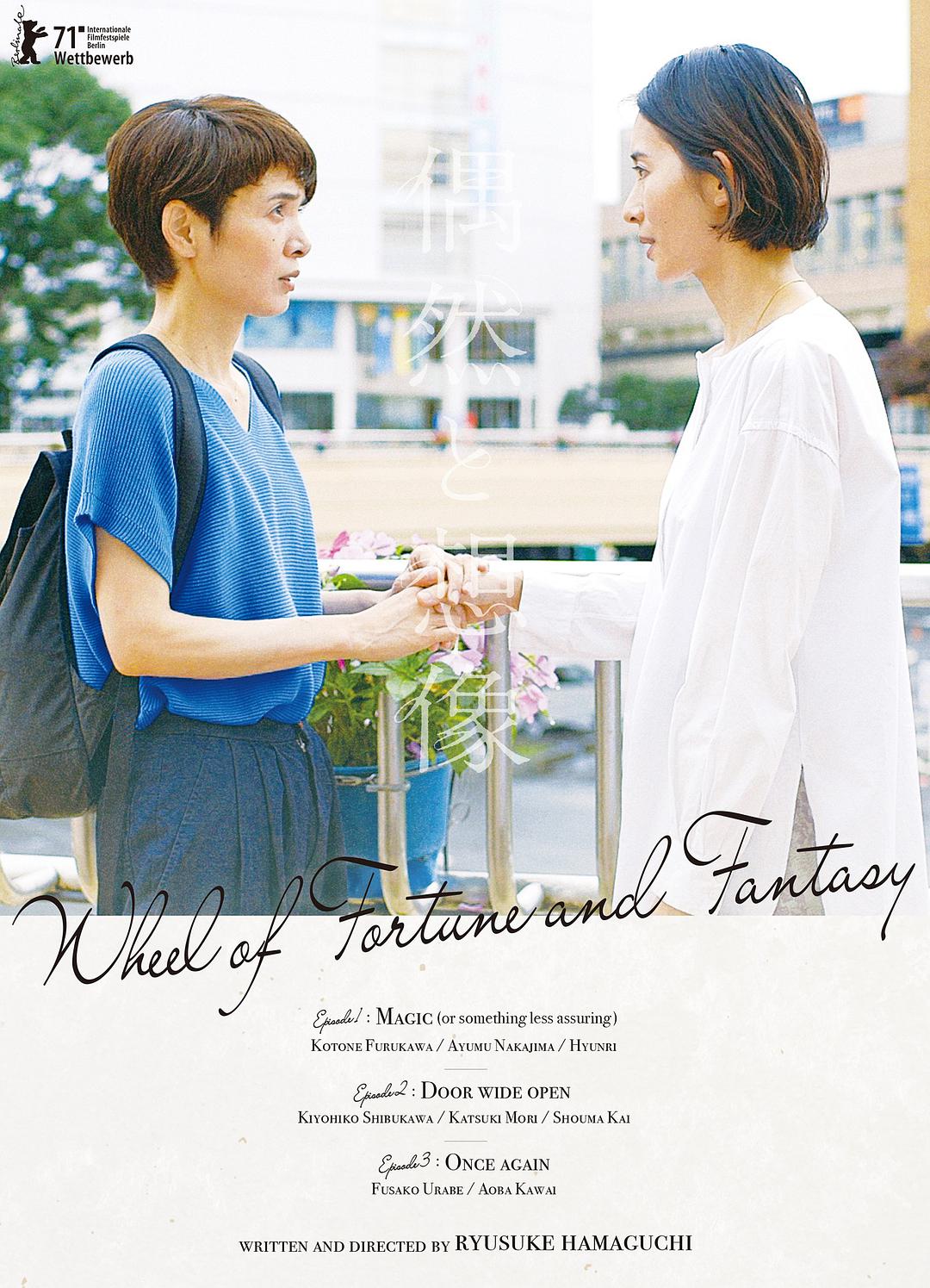 Unlocking The Charm of Arthouse Movies
It can be a great challenge to define the theme of arthouse films especially when it's divided into three independent segments.
Encapsulated in the three short stories, Magic, Door Wide Open, and Once Again, this film presented three female protagonists at the age of 20s, 30s and 40s. Coincidentally or not, the chronological order did deliver a sense of growing maturity in facing relationships.
While Hamaguchi often chooses female characters, his works, including this one, are not feminist stories but are reminiscent in sensibility to the works of Eric Rohmer – seeking to reveal the interior imagination of characters.
The movie's Japanese title is Guzen to Sozo (lit. Coincidence and Imagination) but it seems more like karma that mere coincidence, because it unfolds a philosophical manifesto – both small miracles and devastating tragedies can be born from a minor coincidence. In Buddhist teachings, misconceptions, illusions and desires, especially about the self, bring about suffering.
Each of the three stories explored characters seeking to transcend the isolation in their lives.The social distance in modern society, especially in Japan, is a burden leaving many to feel isolated. It is a scary thing to reach across the divide to seek a connection.
That said, the initial scene of the second installment where a university classroom conducted a group assignment – a teacher asked students the question of "What makes people feel distant?" – could be a key to comprehend the movie theme. It almost seems like a throwaway scene, as none of these are characters within the film yet it might set the tone for the central theme binding the three seemingly disparate works.
Minimalist In Narrative
The aesthetics of minimalism widely defined the production design in this movie through its best use of limited budget, prioritizing the essential and maintaining simple forms.
Director Hamaguchi addressed each segment simply with three characters and no more than five scenes. One essential scene dominated most of the screen time of each short. A young entrepreneur's company, a college professor's office and a housewife's home. Despite contained settings, these key scenes were charged with dramatic and enticing twists in conversation.
With almost no camera movement and restrained use of editing, Hamaguchi put more emphasis on the actors' talents, which offers moviegoer an experience akin to watching stage plays with riveting performances.
Some reviewers criticized the last segment as low-energy and flat compared to the first two stories, but it is carried by delightful performances and it perhaps most deeply explores the themes most essential to the film's title.
The movie is a delicate presentation that does take a mature exploration into the suffering of the heart faced with the division of society.
Synopses (Spoiler Alert)
Magic
At the outset, the story showed Meiko (Kotone Furukawa), a model in her early twenties, making poses at a fashion shoot. She had an older friend Tsugumi (Hyunri) who shared the ride home after the shoot. In this taxi journey, Tsugumi revealed a romantic encounter that she felt could be the love of her life. Meiko prompted her friend to tell all and we learn that her date, Kaz, was still carrying a wound from his previous love.
After the friends departed, Meiko gave the taxi a different destination. She confronted Kaz (Ayumu Nakajima), a handsome entrepreneur, at his office and it was revealed she was the ex-love who broke his heart.
Both former lovers still harbored unresolved pain in their break up and, as the daggers flew, Meiko came to realize her past immaturity and a penchant for hurting the ones she loved. The two come to an embrace and perhaps renewed passions, but they were interrupted and Meiko escaped into the night.
Meiko put her self-reflection to the test during a chance encounter of the love triangle. Meiko both realized that she truly loved Kaz and wanted desperately to recapture his heart, but developed the mature insight not to hurt these two people she loved most, removing herself from the triangle.
Door Wide Open
Following the sense of a female's maturation, the next segment portrayed a more sophisticated character who still lacked spiritual growth. It also explored the effects of coincidence.
An undergraduate student and housewife, Nao (Katsuki Mori), felt isolated from younger classmates, had an unsatisfying friends-with-benefits affair with a handsome but underachieving student Sakai (Shouma Kai). Sakai convinced her to conspire against Professor Segawa (Kiyohiko Shubukawa) who he claimed wronged him.
Segawa was known for his open door as he would rather expose even indelicate matters that conduct business behind closed doors. Nao attempted to seduce the professor by reading an erotic scene from the professor's award-winning novel, and attempted to close his office door to offer the hint of intimate interaction.
The professor, however, seeming to take the bait of the "honey-trap", approached her but, instead, reopened his door. In consideration of his reserve, Nao exposed to him the seduction scheme, which inspired them to reach a mutual agreement. He confessed he admired Nao for acting and thinking without being bound by social rules that distance people.
Despite his restraint and honor, a coincidence turned their unrequited relation into a public scandal ending his career and her marriage. Years later, Nao randomly encountered Sakai who had become a socially successful editor but had no interest in literature.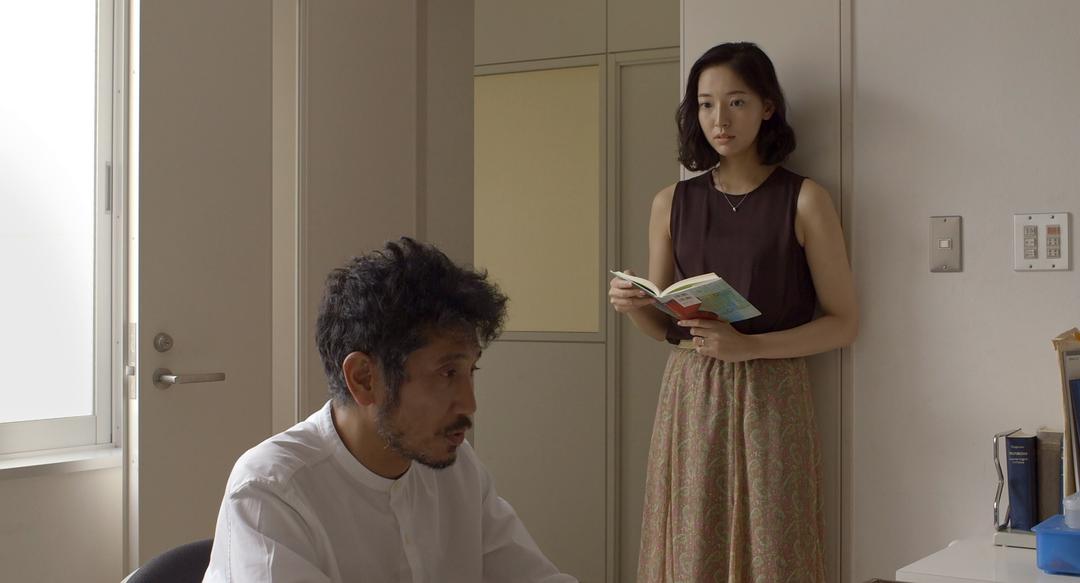 Once Again
Injuries, especially those of the heart, can leave deep scars. This third segment explored a creative human solution to ease the emptiness of loss.
Set within a sci-fi premise that a computer virus disabled all digital connection, Moka (Fusako Urabe) in her 40s travelled to a high-school reunion in a failed attempt to reconnect with the love of her life. Moka was convinced when she randomly ran into a woman on an escalator. Isolated in the role of housewife, the lonely Aya was obviously overwhelmed and bewildered as she hadn't met teen friends for long while. Being polite to the woman who she did not recognize, Aya assumed Moka must be her former classmate so she invited Moka to her home for tea.
After revealing their mistaken identities, Aya came up with a creative idea to fulfill the void Moka had endured for decades. For a brief moment through a surreal role-play, they both found a warm closure to console their unhappy souls.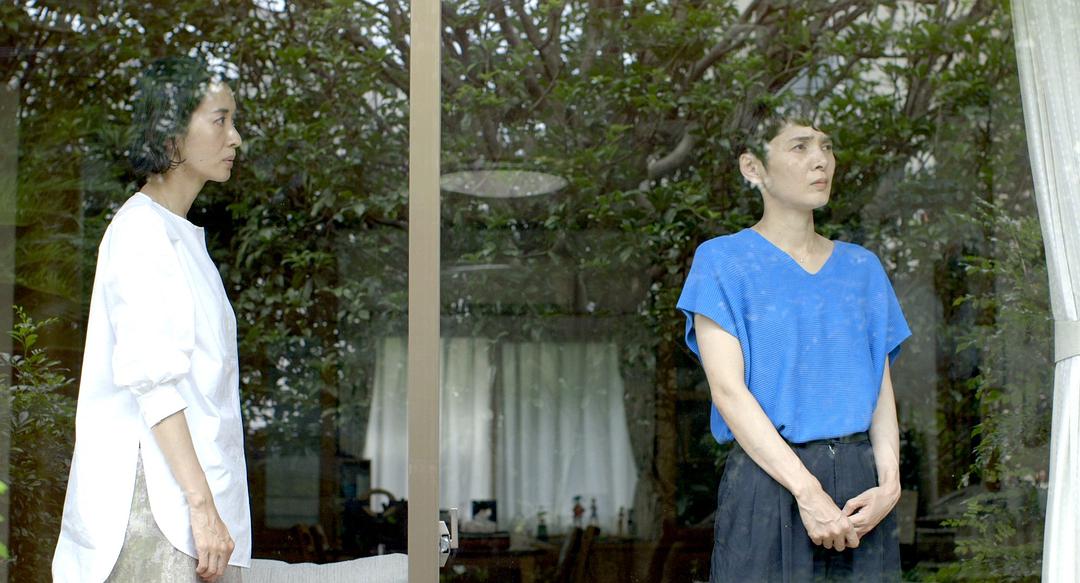 ***
Please contact Obscure Productions if you would like to explore writing film reviews with us.